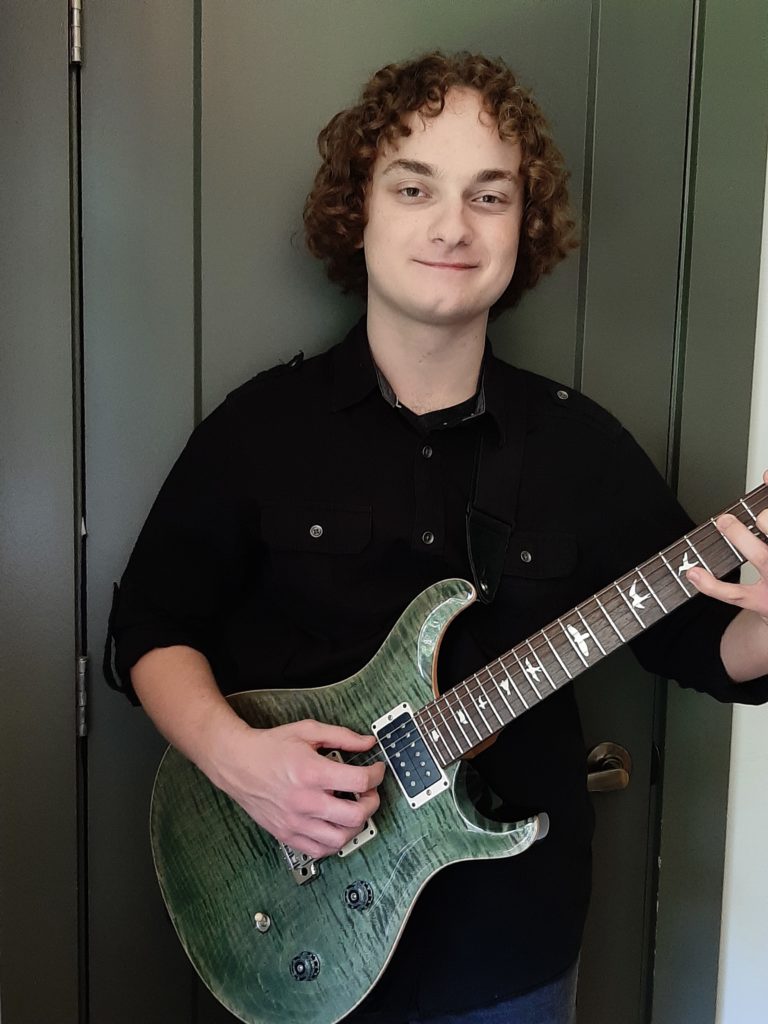 James Weiss is a guitarist, vocalist, composer, and teacher from the Northern Virginia area. His playing and teaching experience span Jazz, Blues, Rock, Folk, and Heavy-Metal music. He graduated from Northern Virginia Community College with an associate degree in music in May 2018. He will graduate from George Mason University with a bachelor's in jazz studies in December 2021. He has performed with Jazz and Rock groups in the Northern Virginia area. At George Mason University he performed in the Jazz Combos under the direction of Wade Beach, in the Jazz Workshop Big Band under direction of John Kocur, and in the University Choir under direction of Dr. Lisa Billingham. He has performed in the Center for the Arts at George Mason University, as well as in Harris Theatre, Epicure Café, and Patrick Henry College. He composes Jazz and Progressive Rock music and plans to gig more heavily in the area as a bandleader and sideman upon graduation.
He has been teaching in the Northern Virginia area since 2018. He taught after school group classes at elementary schools as well as individual private lessons with Fine Arts Matter. Currently, he is happily teaching at The Moon School of Music. James' musical journey began at the piano at a young age. After taking some piano lessons he played the violin briefly as well. As a teenager in high school, he started playing electric guitar and quickly realized he had found his true instrument. An instructor encouraged him to audition for music school and he began his education at Northern Virginia Community College.
While attending their program he studied music theory extensively and performed in jazz combos and choirs. He took voice lessons with Dr. Angela Marchese, and guitar lessons with Ken Hall. During this time, he performed locally with a rock band and discovered his love for composition and improvisation. Upon graduating with his associates degree in music in the spring of 2018 he decided to continue his education at George Mason University and begin teaching lessons.
He has taught guitar lessons for three years in Fairfax County and beyond while continuing his education. At Mason he has had the honor of taking guitar and arranging lessons with Dr. Shawn Purcell and voice lessons with Dr. Darden Purcell. James has studied improvisation with Victor Provost and Jim Carroll and performed in ensembles under the direction of Wade Beach and John Kocur. He will soon graduate with a bachelor's in jazz studies in December 2021. Upon graduating he plans to continue gigging and teaching in the Northern Virginia and DC area while also doing session work and composing.