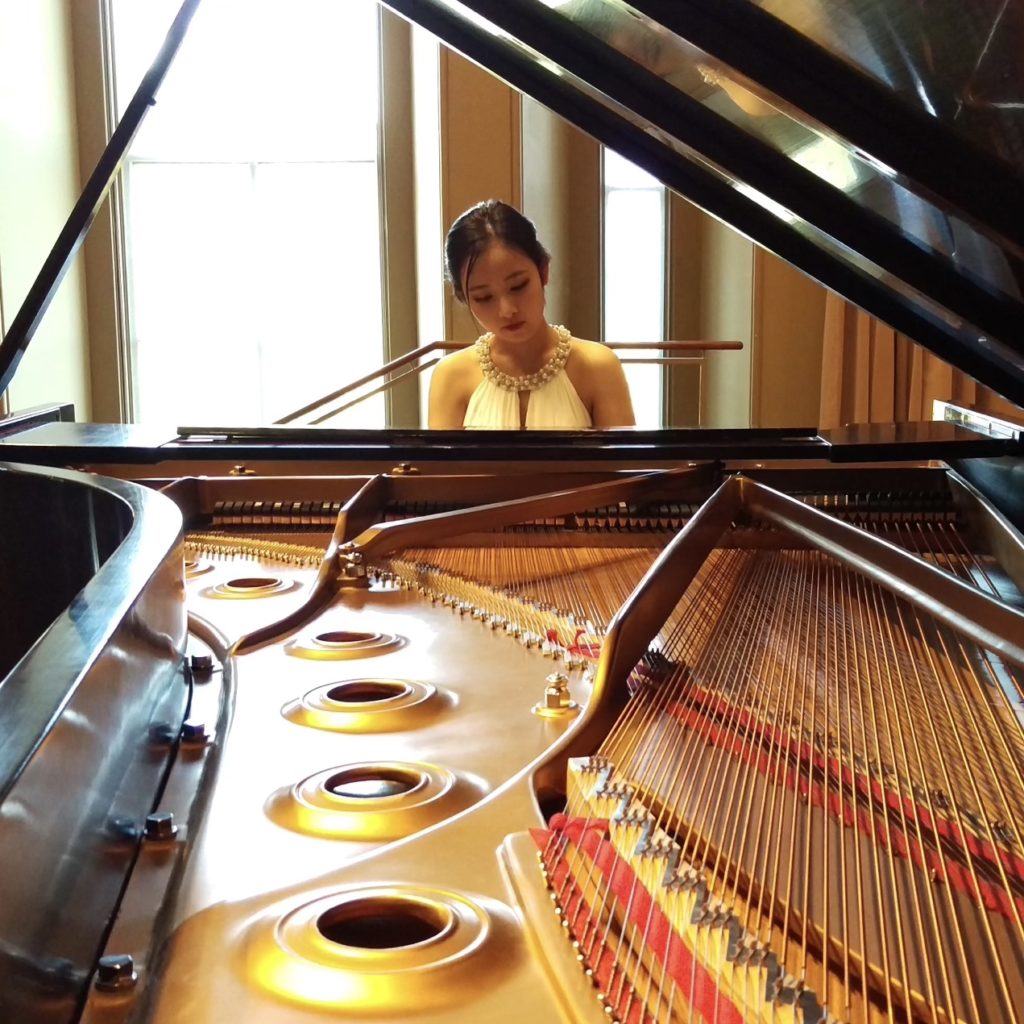 Pianist Mei An delivers a sense of confidence in her music with her dynamic personality and artistry. She began her music studies at the Preparatory division of the Peabody Institute and earned bachelor's and master's degrees from the Conservatory division. While studying at the Conservatory, she participated in various competitions and was often invited to play for winners' recitals including the Vella Silver Memorial Series and Dean's Invitational Senior recitals. In 2012, Ms. An made her debut with Maryland Orchestra as the winner of the Maryland piano concerto competition. Since then, she has performed as both soloist and chamber musician in various metropolitan venues including the Shapiro house of Strathmore, Steinway Boutique hall in Shenyang, American University Katzen Arts center, Horowitz Center and Friedberg Hall in Baltimore. Ms. An is also a certified Music Therapist who works with individuals with a wide range of needs. Ms. An believes that all individuals have potential for growth and positive change through musical engagement.
Ms. An has been an active music educator since her undergraduate years at Peabody Institute- providing both private and group piano, music theory, sight singing and ear training classes.
Ms. An teaches to instill love and appreciation for music in her students. She believes that the most important factor in teaching is the ability of an instructor to awaken the students' interests and bring out their best potential. While she challenges her students, she values creativity, fun, and flexibility in music instruction.