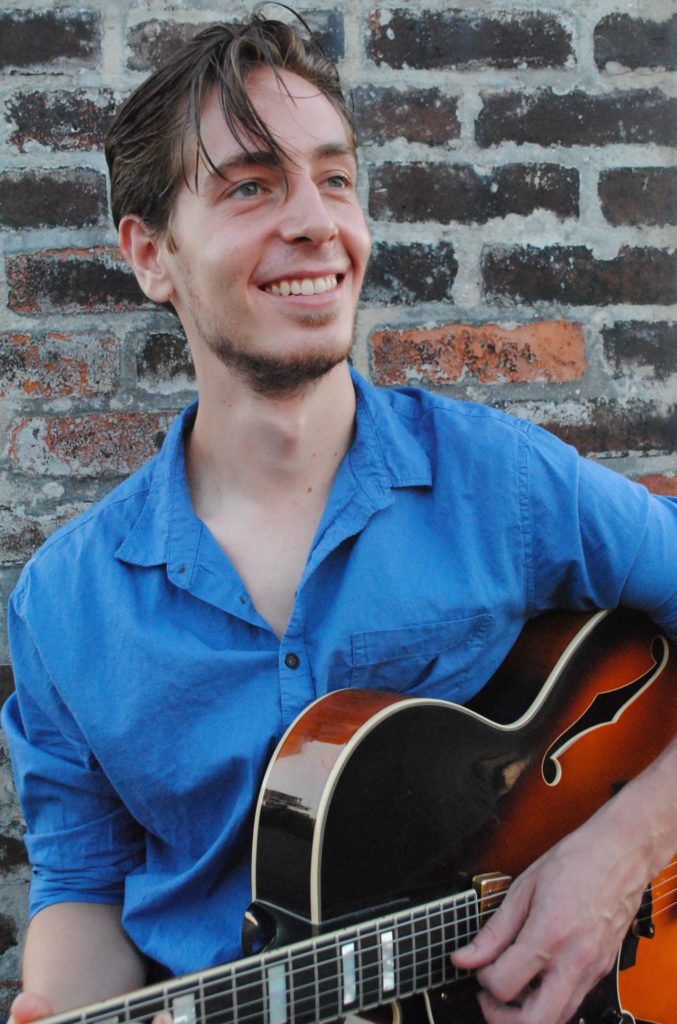 Tim Carolla has been teaching and performing music in the DC area for more than fifteen years. He holds a Bachelors of Music from George Mason University in Classical Guitar Performance, as well as an Masters of Music and Graduate Performance Diploma from Longy School of Music of Bard College in Jazz/Free Jazz Performance. Tim started to take music lessons around the age of twelve and after taking an interest in alternative rock, soon drifted into fingerstyle guitar playing. After playing music with friends and in local bands, Tim attended GMU where he studied classical guitar and also took an interest in jazz and related styles based in improvisation, and he received a minor in jazz performance based on that.
He ended up continuing his studies in both fields with a program at Longy School of Music called "Modern American Music," where he was able to study free jazz/improv with classical and contemporary classical music at the same time.
Tim has played in masterclasses with numerous classical guitarists including Roland Dyens, Margarita Escarpa and Carlos Barbosa-Lima, and presented his own arrangements to Carlos Perez and R. Dyens. Tim co-leads a band now locally in the DC area with his younger brother and performs locally as a solo musician and parts of various groups and ensembles, as well as teaching all levels from children to adults.