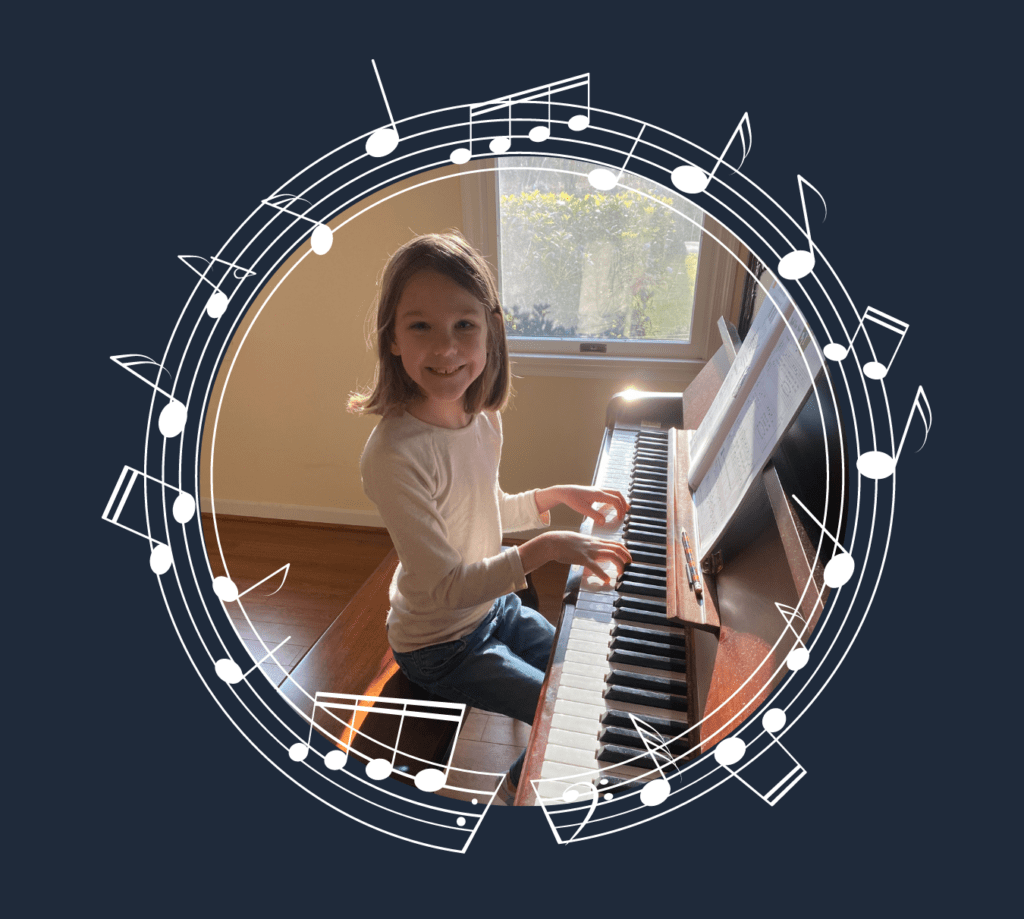 Miriam is a piano student at Moon School of Music and was nominated by Mrs. Jenny for February Student of the Month. Congratulations, Miriam!
How long have you been playing your instrument?
I have been playing piano since last spring.
What type of music do you like to listen to?
I like to listen to any music! 
Who is your favorite musician? Why?
I like Lady Gaga because she is energetic and I like singing along to her songs. 
What is your favorite part about music lessons?
My favorite part is playing the old pieces so I can get past the anxiousness about making mistakes on them. 
What is your favorite subject at school?
My favorite subject is reading because I love to read.
What do you want to be when you grow up?
I want to be an engineer, architect, pianist, and writer.
Anything else you would like to share with us?
I've learned how to play part of Fur Elise and Pirates of the Caribbean. And I want to say thanks to my teacher, Mrs. Jenny!